Things to enjoy without the children
When you're away without the kids, or if you don't have children, it's great to be able to visit places that are geared towards adults.
Outside of the peak weeks, Pembrokeshire is relaxed and perfect if you wish to avoid the crowds. 
Walking the Pembrokeshire Coast path is a must along with our favourite days out below.
Begelly - 7 miles
If you're visiting with children, a visit to Folly Farm is an absolute must! From humble beginnings as a dairy farm, Folly Farm is now
Tenby - 5 miles
Owned by Cistercian monks and open to tourists during the summer, Caldey Island is a fantastic, family-friendly day out. The island is reached via boat
Carew - 4 miles
Dating from the 12th century when the structure was initially built in earthwork, Carew Castle now stands in ruin but a variety of architectural styles
Amroth - 10 miles
Sitting at the edge of Pembrokeshire's coal seam near the seaside settlement of Amroth, Colby's picturesque gardens are owned by The National Trust. There are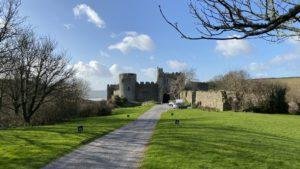 Manorbier - 4 miles
If you're old enough to remember the 1988 BBC TV adaption of C. S. Lewis's The Lion, the Witch & the Wardrobe, you might recognise
Llanarthney - 34 miles
Wonderful gardens and out door play areas set around the Great Glasshouse, a magnificent dome designed by world renowned architect Sir Norman Foster. The dome
Pembroke - 7 miles
Pembroke Castle is the birthplace of Henry VII. His forces defeated King Richard III at the Battle of Bosworth Field during the War of the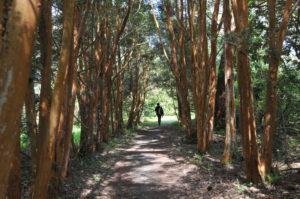 Haverfordwest - 18 miles
Wonderful gardens to explore for all the family. Take on the woodland board walk, explore the woods in search of the fairy doors or wander
Preseli - 25 miles
If you're driving along the Ridgeway on a clear day you'll see the Preseli Hills in the distance to the north. Although it's a fairly
Marloes - 24 miles
Home to around half the world's population of Max shearwaters and southern Britain's largest colony of Atlantic puffins, Skomer is an island nature reserve that
St Davids - 35 miles
Located on the site of a 6th century monastery built by St David, the patron saint of Wales, this stunning cathedral is perhaps the most