Things to enjoy without the children
Begelly - 7 miles
If you're visiting with children, a visit to Folly Farm is an absolute must! From humble beginnings as a dairy farm, Folly Farm is now
Tenby - 5 miles
Owned by Cistercian monks and open to tourists during the summer. On sunnier days you can enjoy the fantastic sandy beach of Priory Bay, which
Carew - 4 miles
A Norman castle owned by the Carew Family, maintaining various architectural styles through centuries of modifications.
Amroth - 10 miles
Sitting at the edge of Pembrokeshire's coal seam near the seaside settlement of Amroth, Colby's picturesque gardens are owned by The National Trust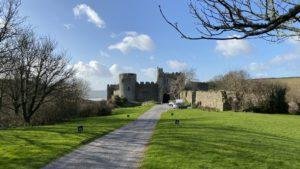 Manorbier - 4 miles
Located in the village of Manorbier, this Norman castle is well worth a visit. It was used as a filming location for the BBC's Chronicles
Llanarthney - 34 miles
We love this place, especially the butterfly house and the Mediterranean dome. A great place to stop on your way home.
Pembroke - 7 miles
The most impressive castle in Pembrokeshire! Situated in the town of Pembroke, this castle is the birthplace of Henry VII.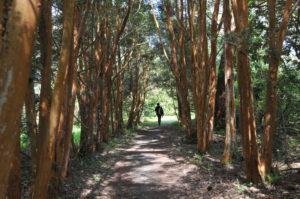 Haverfordwest - 18 miles
Pembrokeshire's finest stately home, surrounded by 40 acres of woodland gardens and grounds.
A totally different landscape to the rest of Pembrokeshire. Great for walking and home to neolithic burial chamber Pentre Ifan
St Davids - 35 miles
Located on the site of a 6th century monastery built by St David, the patron saint of Wales, this stunning cathedral is perhaps the most